I recently learned of a newspaper from England called The Illustrated Police News. These illustrations were created for this nineteenth-century news source, which "featured sensational and melodramatic reports and illustrations of murders and hangings". Basically, the Weekly World News tabloid of that era - one of the first, in fact. I'm not curious about the paper's contents much, but these illustrations… I just think they're neat! I especially love to see women taking care of business and the bikes of the day.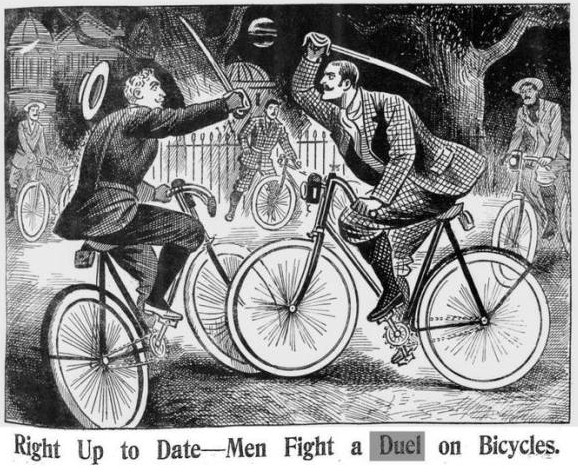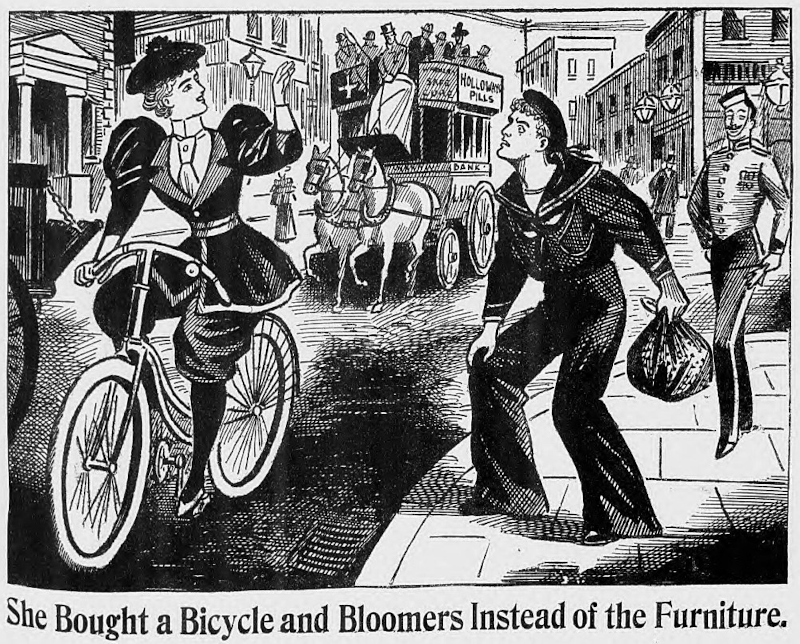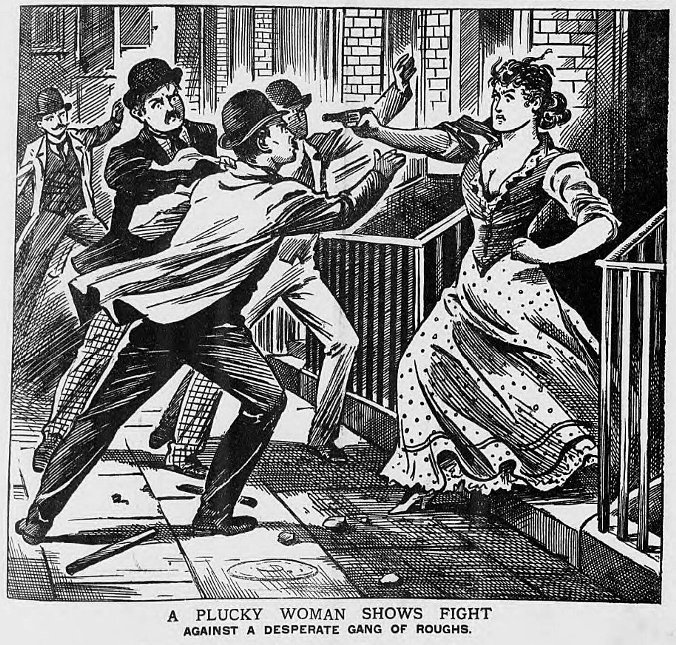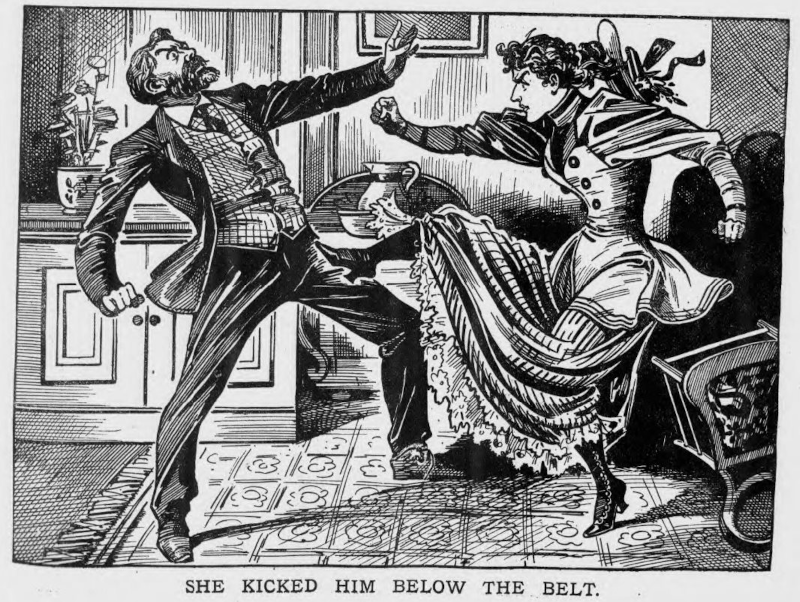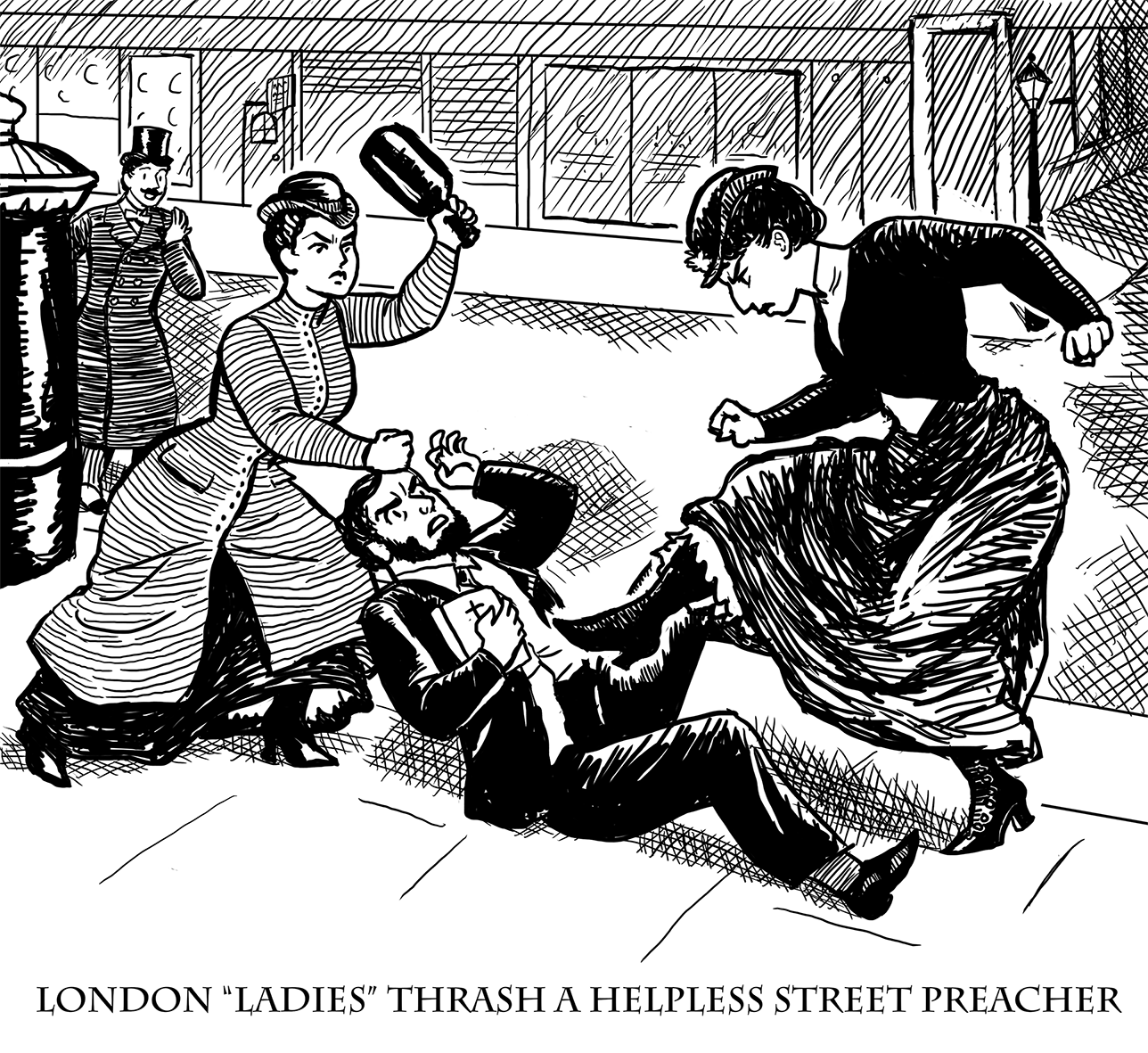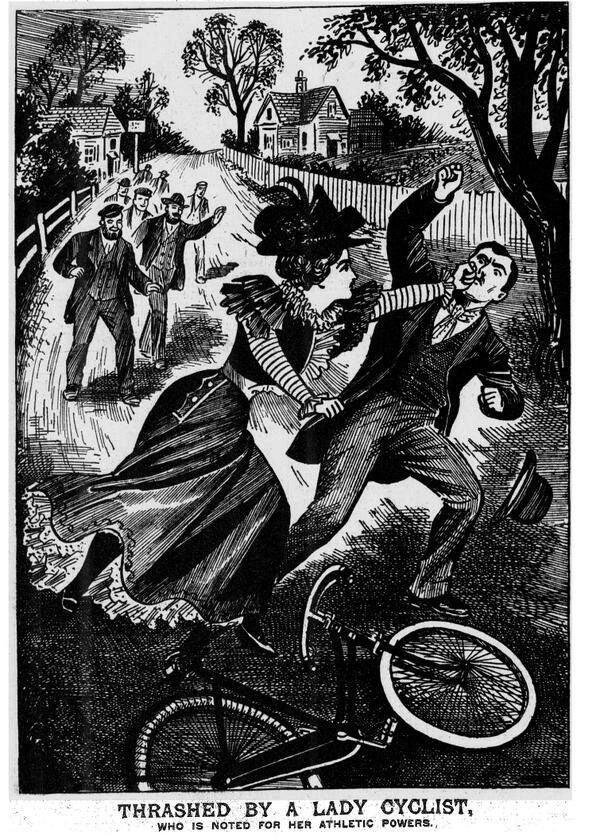 Thrashed by a lady cyclist would make a great album name.
Here's an example of what the front page looked like.
---