I've been trying to lose weight lately and it occurred to me that I need a healthier snack for between meals. Something without added sugar or empty calorie carbs, that would give me a little energy pick-me-up and would fill me up a little till later wo uld be ideal. Something other than what I usually eat now - pretzel sticks, for instance.
Here's what I found and I'm loving:
---
Date-Almond-Cherry Snacks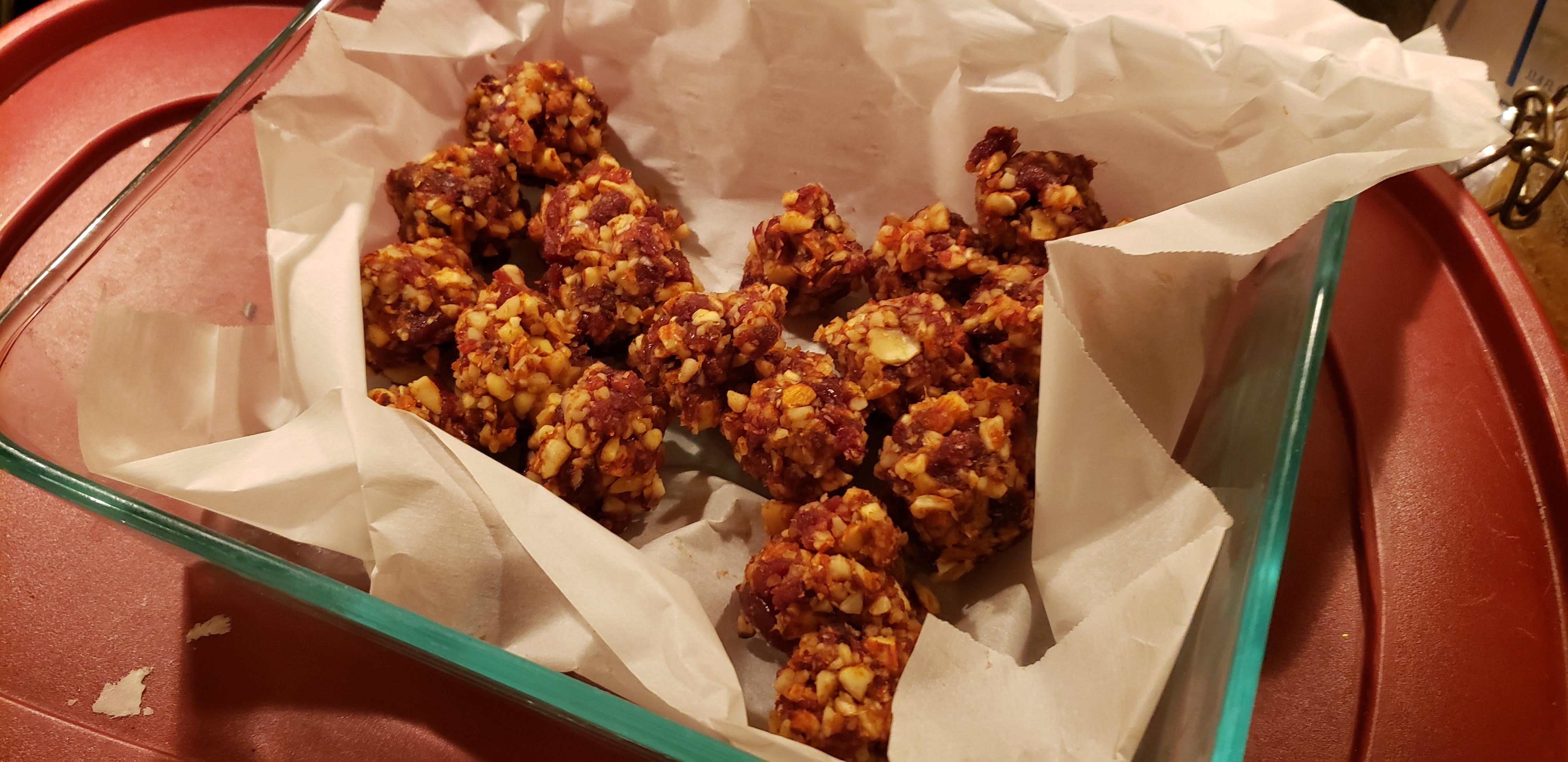 10 minutes prep, no baking needed
Tools
Food processor (or a stick/immersion blender will work too but will take longer)
Measuring cup
Ingredients
1 cup whole raw almonds
1/2 cup dried cherries
1 cup whole, pitted Medjool dates
Steps
In a bowl, add the whole dates and some hot water. Let them soak for 15 minutes to soften them up for the mix.
In a food processor, drop the almonds in and pulse chop them till they are tiny chunks. The more you chop them, the finer they get, the less crunchy your snack balls will be so do that till you're happy with the result.
Then add the cherries and the softended dates to the processor. Pulse chop that whole mess for another minute or so till you've got a good, thick paste going. The ingredients need to be well chopped into the bits and mashed together to stick together.
Use your hands then to roll marble sized balls and set those onto some parchment paper to set.
They don't need to be baked or cooked and so they're ready to eat at this point. Save them in container in the fridge for snacking whenever you need a filling, healthy bite to get you through to the next meal.
Cheers,
---