Woohoo! For the longest time, I've wanted a new bike. I have a 2008 Trek 7.2FX hybrid now and I love it, but lately I've been out on the local trails, and I routinely get passed by guys on road bikes. And they're my age and approximate fitness level too! I figured out that it wasn't them or me (of course not!) - it was the bike. My hybrid weighs about 32 pounds and has 35mm wide tires. That makes it pretty slow by comparison to most road bikes.
So I did some shopping around and finally settled on this beauty.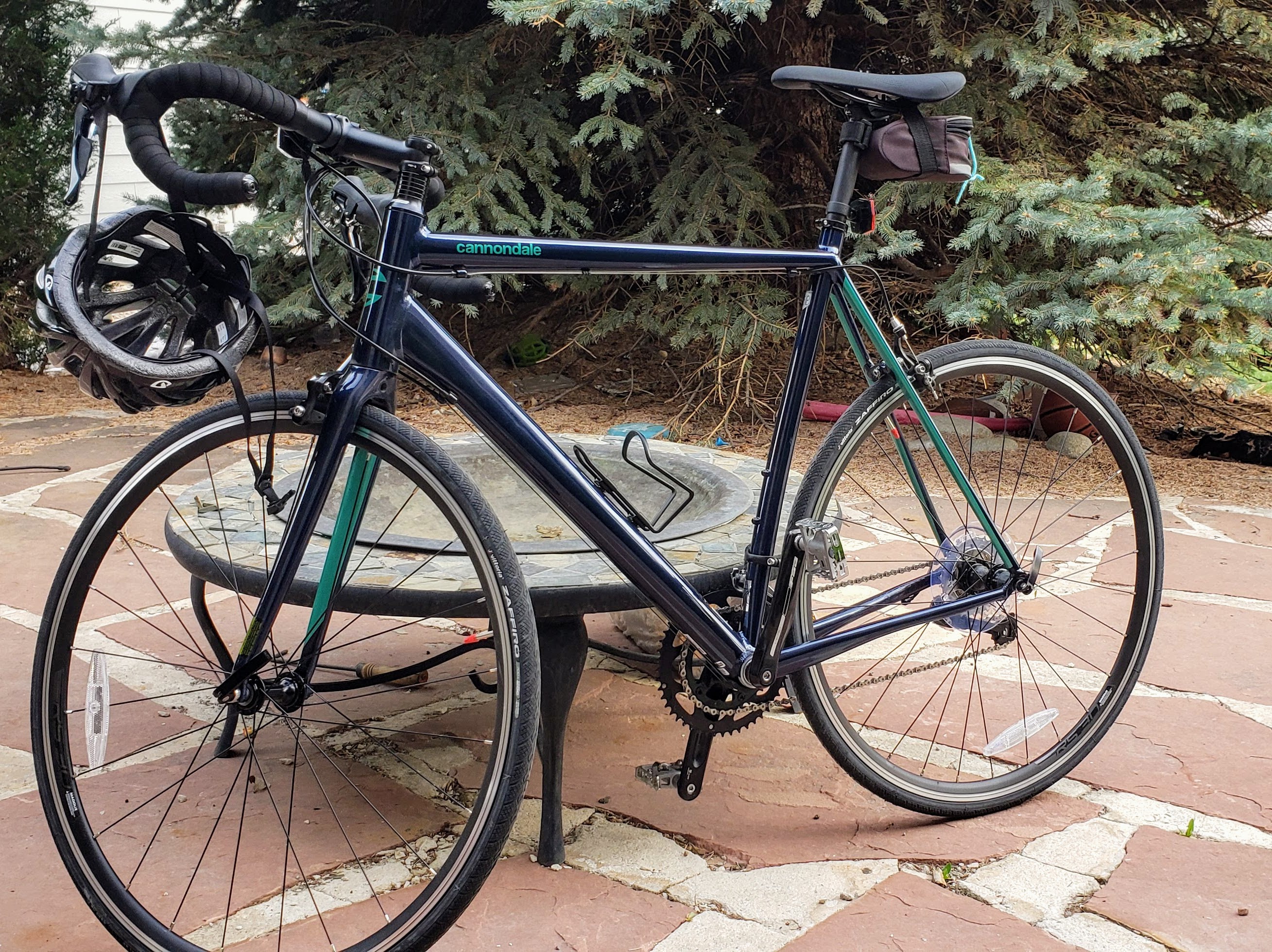 That is the Cannondale CAAD Optimo with Shimano Sora components, less than 22 pounds, with 25mm wide tires & a 58cm frame and with the midnight blue color scheme. I've ridden it about 5 times so far and it's grrrrrrrrrrrreat. So much faster than my Trek hybrid and it flies up hills. Well, it's much easier now at least. And I had the shop put some nice bi-polar (as I call them) Shimano pedals on it, so I can ride clipped-in or with regular flat shoes and still be stylin' everywhere I go.
Speaking of the shop - a shout out to the nice folks at Pedal in Littleton. They hooked me up and answered all my questions, even with the partial lockdown in place and I really appreciated their help in picking everything out.
Cheers! And happy rides to you all.
---