It's just one month now till we vote in the general election. Here are some notes for myself and others in Douglas County…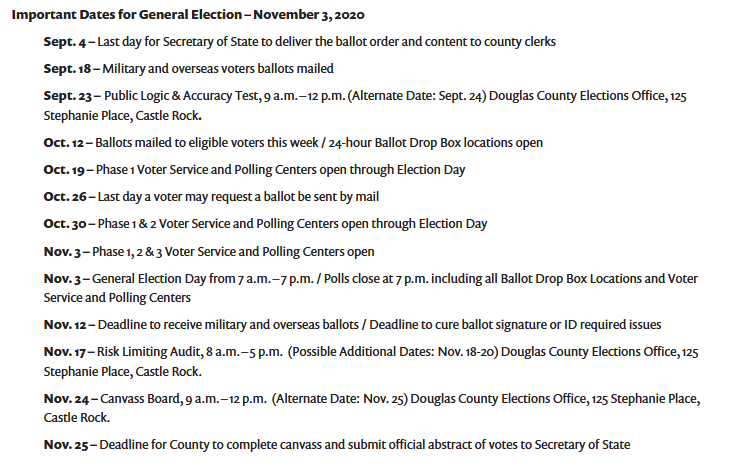 There are a lot of propositions and elections to be decided this time around. Now's a good time to start reading that thick blue ballot book you should have already received. Or use Ballotpedia's free, impartial online tool to look up what will be on your ballot, based on your address.
See ya' at the polls!
:)
---